s4c  Counselling Services
support for life changes, addiction, abuse, loss, relationships, challenges, trauma, conflicts and transitions

"Peace is all around us – in the world and in nature – and within us – in our bodies and spirits. Once we learn to touch this peace, we will be healed and transformed. It is not a matter of faith; It is a matter of practice."
( Thich Nhat Hanh, Touching Peace, 2005.)

Jonathan Blease (MBACP / HACP)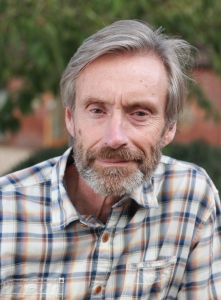 In my private practice I work with a variety of different issues including: Abuse, Anger, Anxiety, Addiction, Bereavement & Loss, Body Image & Health, Culture & Identity, Depression, Eating & Weight, Family Conflict, Gender & Sex, Relationships, Self-confidence & Self-esteem, Self Harm, Stress, Trauma and Violence.
I offer a free 15 minute confidential telephone consultation to answer any questions you might have before making an appointment. If you don't reach me, please leave a message on my voice mail, and I will call you back when I can, usually within 48 hours.
Counselling sessions are in person, by phone or video call through whereby. I see clients from my counselling office in Lymington, as well as counselling rooms in Lyndhurst in the New Forest, Hampshire, England.
I am listed on the BACP Register, the Counselling Directory and the HACP Directory.
To make an appointment or for more information e-mail: info@stories4change.com or call 07984 585555 / 01590 676755
Lymington Office:
Room D, South Barn, Efford Park, Milford Road, Lymington, Hampshire SO41 0JD
Lyndhurst Office:
Fenwick2 Health & Wellbeing Centre, Pikes Hill, Lyndhurst, Hampshire SO43 7NG

My experience
I started my counselling work at the Southampton University Counselling Service where I worked for two years offering students and staff structured short-term therapy of between 4 – 6 sessions on average. I continued on to work as a telephone counsellor for Workplace Wellness, a recovery worker for the Hampshire Drug & Alcohol Services and a school counsellor for Priestlands Secondary School.
From 2017-2020 I worked as a Child & Adolescent Trauma Therapist for YPi. Called the Frankie Project, this started as a 3 year multi-agency Hampshire wide pilot project providing psychological support specifically to children and young people aged 0-18 years old, who had experienced some form of sexual abuse or exploitation.
Past and present clients in my private and agency work have come from a rich diversity of backgrounds, (age, culture, sexuality and gender). The age of my present private client caseload is from 14 to 80 years old.
I see private clients for both structured short-term and long-term (open ended) therapy. This work is predominantly face to face with individual and couples, though I also offer telephone and video call appointments. My past work with addiction for the Drug and Alcohol services involved a lot of group work and psycho-education, and included being New Forest family support lead.
I also supervise staff members at Oakhaven Hospice and Priestlands Secondary School.

My Training

I studied Counselling at Peter Symonds College in Winchester, graduating from both Winchester and Middlesex Universities with a BA (Hons) Degree in Humanistic Transactional Analysis Counselling and a Foundation Degree in Humanistic Counselling based on Transactional Analysis. The Foundation Degree was accredited by the BACP (British Association for Counselling and Psychotherapy).  – I also hold Certificates in Counselling Levels 2 & 3 and TA 101.
I've completed a Mindfulness-based Stress Reduction Course (MBSR) at Southampton University, after practicing mindfulness personally for many years. I enjoy bringing both mindfulness and relaxation techniques into my practice where appropriate. I have also completed a Re-decision Therapy Training at the Berne Institute and both Family Systems (Psychodrama) and Short-term Dynamic Therapy courses at Southampton University.
My current area of research and exploration is The Games People still Play & Why – The Psychology of Human Relationships & How we relate & communicate to ourselves and the world. My BA thesis was on 'The Impact of Trauma on our Current Life Stories". The other area I continue to explore with relevance to counselling and therapy is Ecopsychology, the relationship between human beings and the natural world.

My Background
Before becoming qualified as a Therapeutic Counsellor, I gained an initial qualification in Agriculture, graduating from Seale-Hayne Agricultural College in Devon and working on the land in England, France, New Zealand, and The United States. In the 1980's I moved to Northern California, and started working in the media firstly as a photojournalist and later as a filmmaker, presenter and producer. I moved back to the UK in 2005.
It was my dual love of people's life stories (narratives) and the obstacles and challenges people faced when confronted by trauma and change that lead me to become a founding director of s4c (stories4change) in 2007 and then subsequently broaden my career to become a therapeutic counsellor. Today I combine the different areas of my counselling work with filmmaking, documentary and environmental work. I'm a Director of the New Forest Transition Community Interest Company and the West Solent Solar Cooperative.

My Fees and Terms of Business
Individual Fees:
£60.00 / 60-80 minute initial assessment
£60.00 / 60 minute subsequent (on-going) sessions
Couples Fees:
£100.00 / 60-80 minute session
Short or Long-term Therapy
There's an additional charge for morning & evening appointments before 9.00am and after 6pm and weekend appointments.
Low Income, students, single parent's and couple's rates are negotiable.
Cancellations received 48 hours before your scheduled appointment will not be charged.
Cancellations within 48 hours of your scheduled appointment will be charged at full cost.
Payment is by either bank transfer, cash or cheque at the end of the session.
* Member of the British Association for Counsellors & Psychotherapists (BACP) and the Hampshire Association for Counsellors & Psychotherapists (HACP)
* I adhere to the BACP ethical framework for good practice, (further information can be seen and downloaded at www.bacp.co.uk)
* Fully insured through the Psychologists Protection Service (PPS)
* Current CRB check