s4c  Counselling Services
support for learning, growing and making changes within a safe environment
MENtalk – A new support group for men dealing with cancer, supported by the Wessex Cancer Trust & funded by the Winchester RoundTable.
The group meets the first Tuesday of each month between 19:30 and 21:00.
Location: Friends Meeting House, 16 Colebrook St, Winchester, SO23 9LH
For more information please email men@wessexcancer.org.uk or call 023 80672200.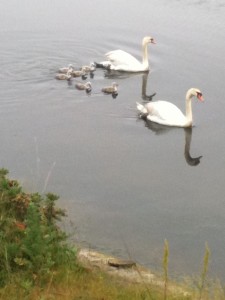 We are born into and find ourselves surrounded by groups and group relationships from the moment we take our first breath. In childhood these groups and relationships form around our families, neighbourhoods, environment, culture, schools, sports, clubs, interests, hobbies and so on.
Each one of these groups has their own unique identity and energy or 'group dynamic,' including flaws and dysfunctions, which imprint themselves on our lives, (life stories or scripts), as we digest and internalize them. The imperfections from these groups, particularly the earliest groups, can invariably hurt and scar (traumatize) us, and impede and obstruct us from being ourselves, and living to our fullest potential.
Until we heal these wounds and traumas, the groups and relationships that we create and surround ourselves with in our adult life, (with our own families, homes and work), will have the tendency to mirror and repeat these dysfunctions (patterns) of our childhood groups.
For information on New Therapy Groups please e-mail us at:
info@stories4change.com or call us on 01590 676755.
"Does group therapy help clients? Indeed it does. A persuasive body of outcome research has demonstrated unequivocally that group therapy is a highly effective form of psychotherapy and that it is at least equal to individual psychotherapy in its power to provide meaningful benefit."
(Irvin Yalom, The Theory and Practice of Group Therapy.)